We launch professional POCT products with our leading technological strength.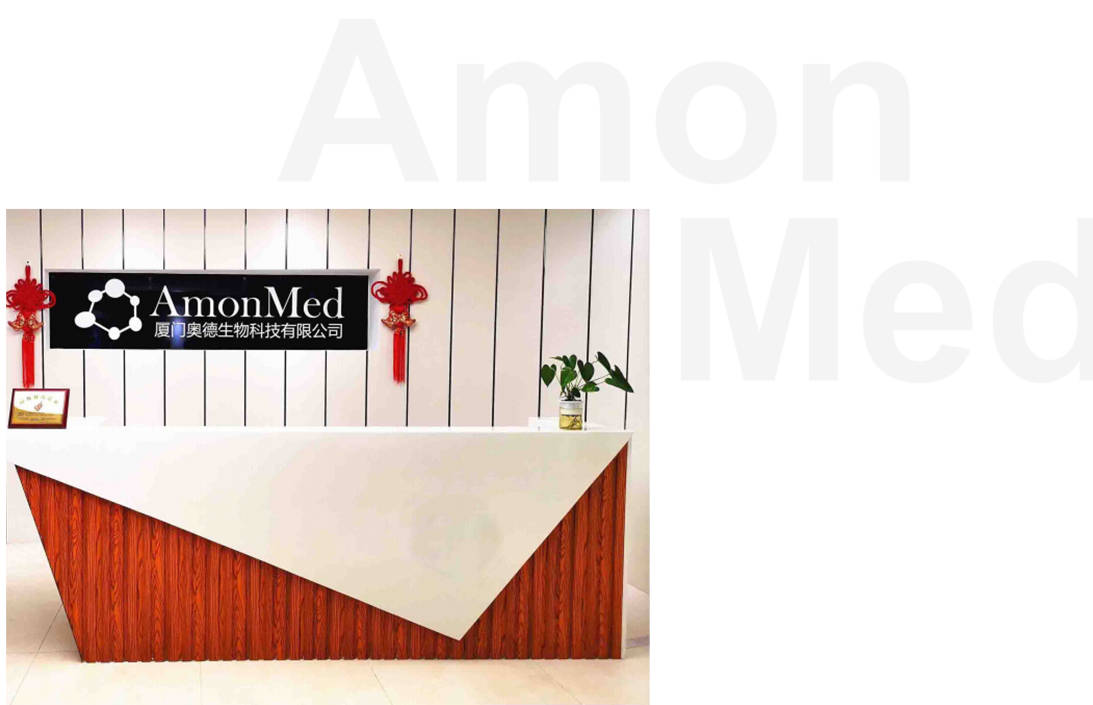 AmonMed Biotechnology was founded in 2014, is a national high-tech enterprise engaged in rare earth biomedical transformation technology. As a rare earth biomedical enterprise incubated by the Haixi Innovation Research Institute of the Chinese Academy of Sciences, AmonMed relying on the scientific research platform of the Chinese Academy of Sciences with strong R & D strength and technological strength. AmonMed has completed number of projects from national area or Chinese Academy of Science. At present, we have many patents, and have successfully developed a series of in vitro rare earth nano-fluorescent immunodiagnostic products with independent intellectual property rights. Among them, 27 products have passed the EU CE certification, 32 rare earth diagnostic kits and 2 rare earth nano-fluorescence immunoassay instruments have obtained the national medical device registration certificate.
Amonmed has committed to the research and development, production and sales of new miniaturized in vitro diagnostic detecting instruments and form a complete set of kits.